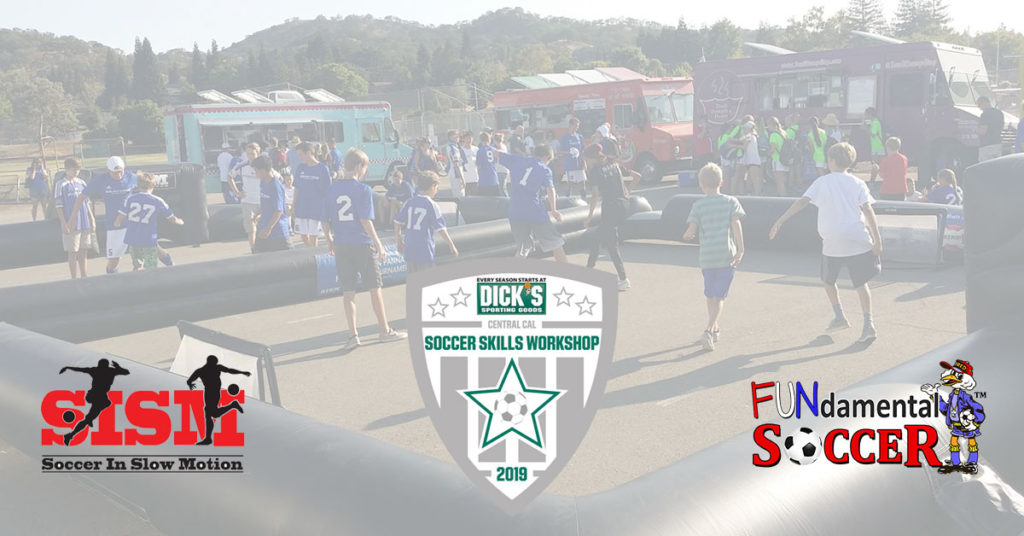 DICK'S Sporting Goods and SISM presented the first Soccer Skills Workshop on Saturday, August 24th, 2019. The event was open to the general public and kids competed in a soccer skills clinic and open play FREE of charge! If you missed it here are the highlights!
Coaches and players from Soccer in Slow Motion (SISM) and FUNdamental Soccer provided expert advice and tips with years of playing and coaching experience for players of all skill levels! At the event were SISM's 2x Women's 1v1 Champion Alexis, the 2014 1v1 Champion Michel, and the 2v2 Champion Ali!
The event included a FREE clinic hosted by Soccer in Slow Motion at 10 am and open play giving players the opportunity to compete against peers and perfect new skills with coaches.
What can you expect with Soccer in Slow Motion? Check out the video highlights here…they're coming to Fresno!