Soccer in Slow Motion – Street Soccer & Freestyle Action
---
We provide street soccer skill entertainment for companies around the world at events ranging from major national youth tournaments (attendance 30-35,000) to US Men's National Team matches (80,000+). We are also the manufacturer of the world's best rubber-exterior street soccer ball and inflatable soccer arenas and offer the following services:
Street soccer and freestyle entertainment / Activation management / Event competitions and mini tournaments / Commercial Shoots / Grand Openings / Corporate Competitions / Custom street soccer balls / Inflatable soccer arenas / PA system, music, and more…
Some of our partners…

Custom Inflatable Street Soccer Arenas
the SISM Street Arena II – 52 x 32 feet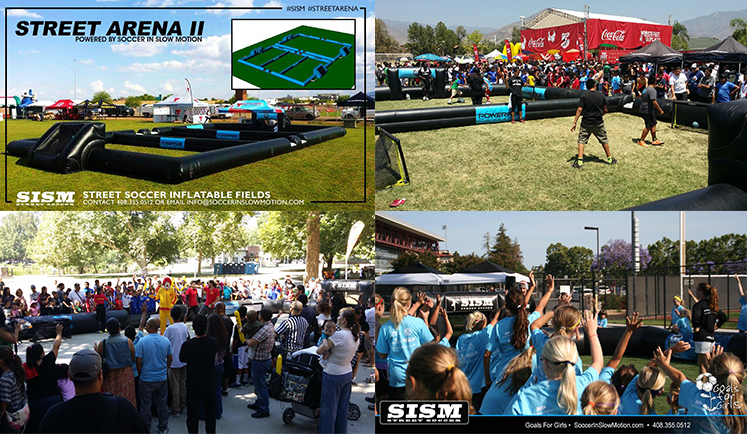 the SISM Panna Courts – 20 foot hexagons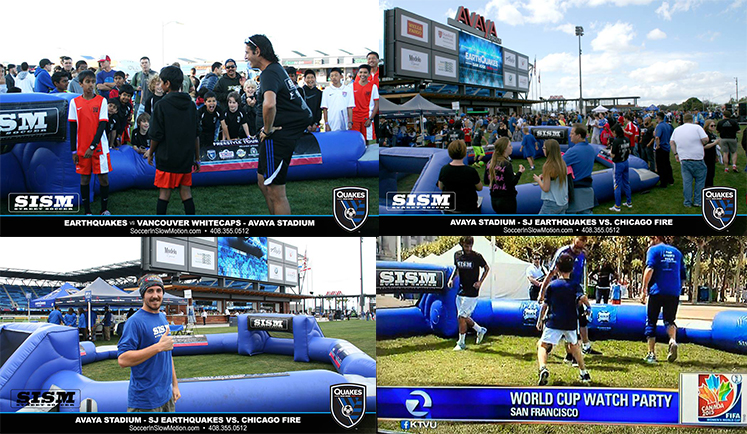 What's an event with SISM like?
Check out these highlights from McDonald's, AT&T, the San Jose Earthquakes, and more.
For event bookings and tour entertainment around the world contact us at:
[email protected]