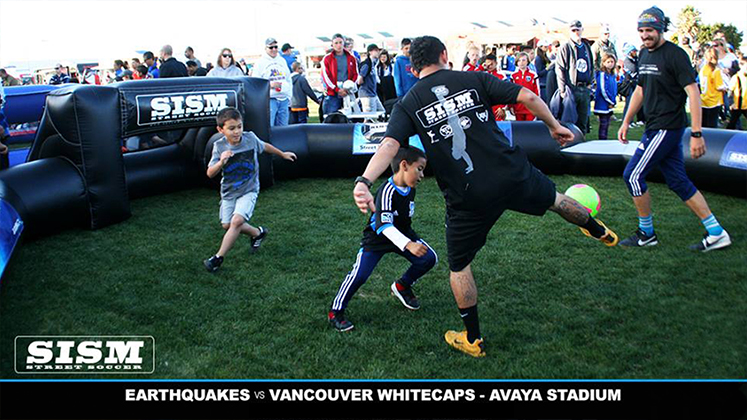 The world's leader in inflatable street soccer fields and arenas is now coming to a birthday party near you!
Celebrate your special day with a unique twist – host a birthday party with SISM Inflatable Soccer Fields! Our inflatable fields provide a fun and safe environment for kids to play soccer and other games. Get ready for a day filled with laughter, excitement, and unforgettable memories.
Ready to Book? Kick off your party planning today. Contact us at [email protected] to book your party.
Our Arenas come in two sizes
Score Big with Your Birthday Celebrations!
Welcome to Soccer in Slow Motion, where your passion for soccer meets the ultimate party experience! Our custom soccer arenas are not just fields—they're stages for excitement, competition, and unforgettable memories.
The Battle Arena Dive into the game like never before in our exclusive 20-foot hexagonal arena. Designed for 2v2 competitions and 1v1 action, this unique six-sided pitch makes every match an extraordinary event. With goals strategically placed opposite one another, your party guests will enjoy a dynamic and high-energy game where the play never stops, and the excitement never fades.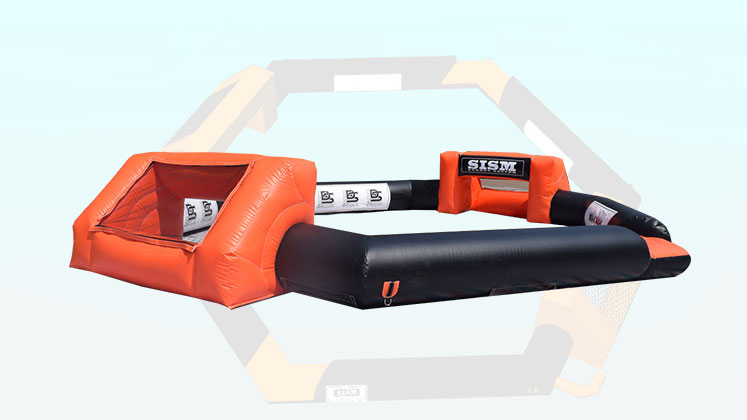 The Street Soccer Arena Looking for a more traditional game with a twist? Our 32′ by 52′ arena combines the classic thrill of soccer with the intimate feel of a private match. Perfect for larger parties, this field offers ample space for a friendly yet competitive game, ensuring everyone from the birthday star to their cheering friends gets a piece of the action.
The SISM Divider System allows for three 2v2 matches to be played at once to create your own World Cup competition!

Celebrate with Soccer Whether you're planning a birthday for your little striker or a big-kid-at-heart veteran, our arenas are ready to set the stage for parties that score high on fun. Customize your game because here, we believe every party should be as unique as our arenas.
Party Packages We offer customizable party packages to ensure your birthday experience is a hit. Each package includes:
Private arena rental
Soccer equipment and balls
A dedicated party host to coordinate the event
Options for music and audio equipment
Option for a portable generator for park events.
Join the League of Unforgettable Parties At Soccer in Slow Motion, we're not just about playing the game; we're about elevating it. Book your next birthday party with us and let us turn your celebration into a legendary league of its own. From birthdays to team-building, from graduations to family reunions – every event scores an extra point here! Because here, every kick, every goal, and every laugh is part of making unforgettable moments.
Ready to Book? Kick off your party planning today. Contact us at [email protected] to book your party. Let's make birthdays the highlight of the year—one goal at a time!
Battle Arena – $175 for 4 hour rental
Street Arena – $260 for 4 hour rental
Other Needs?
Audio Equipment! Be your own DJ for your party with two 15″ PA Speakers and Bluetooth connectivity for the event! – $175
Power Source – Portable Generator – $110 for the event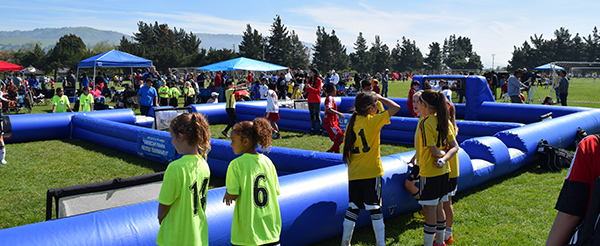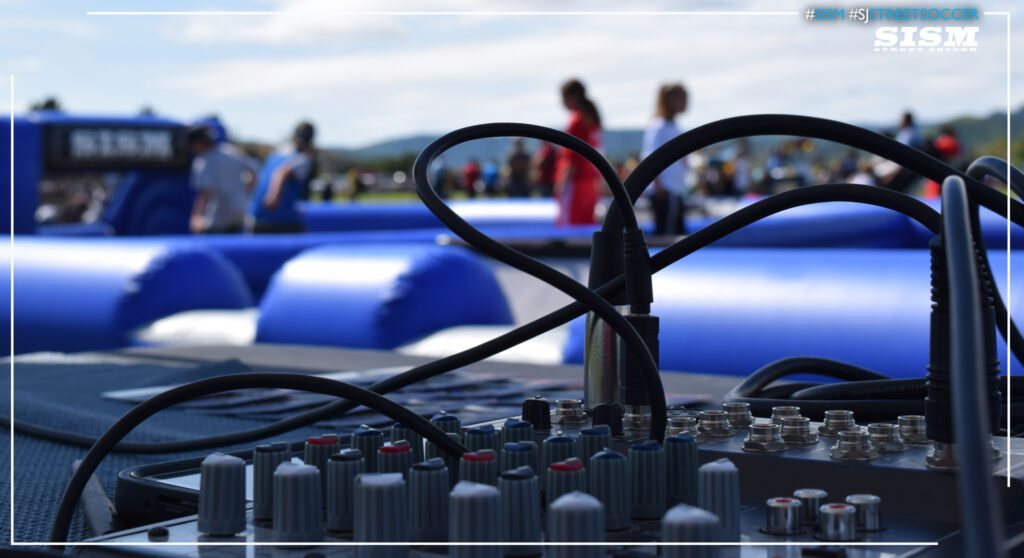 Ready to Book? Kick off your party planning today. Contact us at [email protected] to book your party.
---