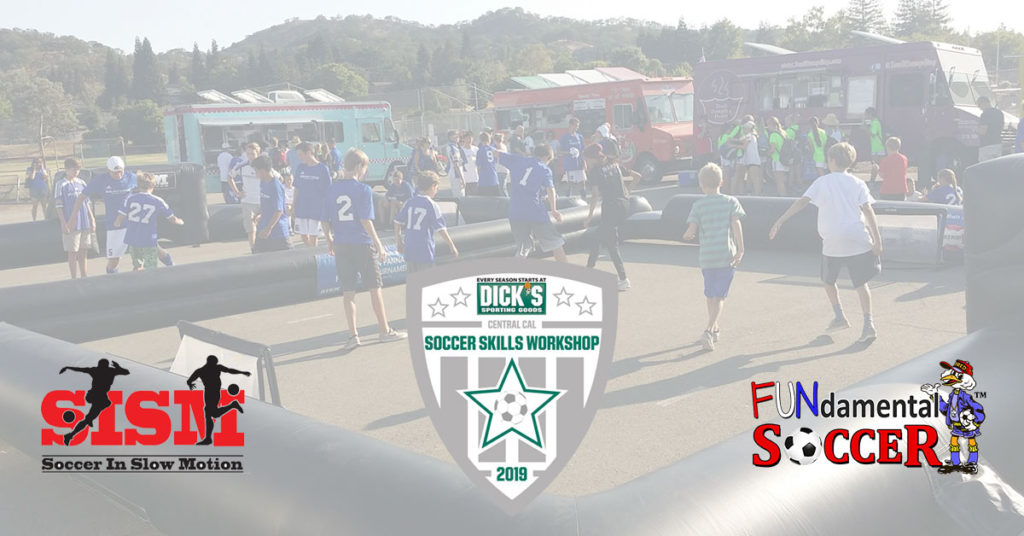 DICK'S Sporting Goods is proud to present the first Soccer Skills Workshop on Saturday, August 24th, 2019 beginning at 10am. The event will take place in the parking lot in front of the River Park store. The event is open to the general public and kids can compete in a soccer skills clinic and open play FREE of charge.
Coaches and players from Soccer in Slow Motion (SISM) and FUNdamental Soccer will be on hand to provide expert advice and tips. These groups bring years of playing and coaching experience to ensure every player can get the help they need to improve regardless of skill level! Meet SISM's 2x Women's 1v1 Champion Alexis, the 2014 1v1 Champion Michel, and the 2v2 Champion Ali!
The event will begin with a FREE clinic hosted by Soccer in Slow Motion at 10am. Open play will follow at 11am giving players the opportunity to compete against peers and perfect new skills with coaches. Click here to register now and save time filling out the waiver on event day. For parents and coaches FUNdamental Soccer will be providing tips you can use to keep soccer exciting and fun all season long.
The fun doesn't stop with the soccer, there will be something for the entire family. Activities will be setup throughout the parking lot, shaded seating, cooling station, FREE giveaways all day, social media contests, food trucks and more!
Reminder: We will be on blacktop so bring regular tennis shoes, NO cleats as they are slippery!
What can you expect with Soccer in Slow Motion? Check out the video highlights here…they're coming to Fresno!